Category:Celestials
From Kerbal Space Program Wiki
These are Celestial Bodies that are currently present in the Kerbol system as of 0.17. All planets are in order of closest to farthest from Kerbol and are shown approximately to scale.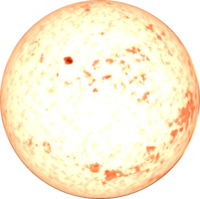 Kerbol (1/218 scale)
Jool (1/5th scale)
Laythe, Vall, Tylo,

Bop
Subcategories
This category has the following 4 subcategories, out of 4 total.
D
I
M
P
Pages in category "Celestials"
The following 27 pages are in this category, out of 27 total.