Difference between revisions of "Category:Integrated Integrals"
From Kerbal Space Program Wiki
 

m (*updated 1 description title; *replaced 1 description template with quote template;)

 

(4 intermediate revisions by 3 users not shown)
Line 1:
Line 1:
−

'''Integrated Integrals''' is the parts manufacturer.  

+
 
+

'''Integrated Integrals'''

 
+

 

 
+
 
+

the .

 
 
 

[[Category:Manufacturers]]

 

[[Category:Manufacturers]]

 
+
---
Latest revision as of 16:33, 4 August 2014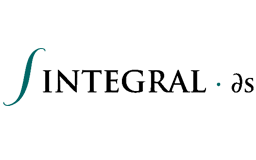 Integrated Integrals currently[outdated] produces the only module for increasing the science value of transmitted data and re-enabling one-shot experiments.
Agency description
| | | |
| --- | --- | --- |
| " | What this small company lacks in experience and reputation, it makes up for in the sheer ambitiousness of their projects. Their first product was the very massive Mobile Processing Lab, which rumour has it was first developed as a mobile processing facility to secretly brew an experimental, possibly illegal fuel mixture, which was reportedly far more potent than the currently available propellants, and had a distinctive blue tint to it. Those rumours have never been proven however, and this mysterious blue propellant has yet to be seen by a reliable source. Despite their repeated attempts to be rid of these rumours, the company still suffers from a (probably undeserved) bad reputation. They try to offset this initial impression by offering much larger cash payoffs than other companies of similar size, which admittedly does very little to improve their current image. | " |
Pages in category "Integrated Integrals"
This category contains only the following page.