Category:Moving Parts Experts Group/hu
From Kerbal Space Program Wiki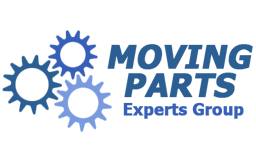 A Moving Parts Experts Group (Mozgóalkatrész Szakértőcsoport) a leszállólábak gyártója. Érdekesmód, a logójukban látható három fogaskerék elrendezése meggátolja a fogaskerekeket a forgásban.
Az ügynökség leírása
| | | |
| --- | --- | --- |
| " | A Moving Parts Experts Group többnyire nem-üzleti kezdeményezésnek indult, hogy a összehozza a legragyogóbb elméket az űreszközépítéshez szükséges az igazán előremutató és áttörő technológiák létrehozásához. Ahogy sok ilyen vállalkozásnál, a kezdeti tőke gyorsan elfogyott és gyorsan rákényszerültek valami eladhatónak a kifejlesztésére. Ennek eredményeként a Szakértőcsoport hírnevet szerzett és hogy mindig siet, és hogy nincs egy vasa sem. Még mindig megpróbálnak igaznak maradni az eredeti indítékukhoz amennyire csak lehet, és mindig hajlandóak támogatni bármely küldetést ami kiterjeszti a jelenlegi határokat. | " |
Pages in category "Moving Parts Experts Group/hu"
The following 3 pages are in this category, out of 3 total.