Kerbal Space Program/ja
From Kerbal Space Program Wiki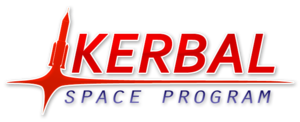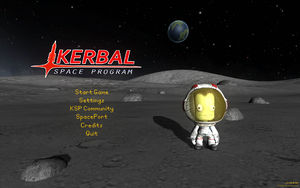 Kerbal Space Program(カーバル スペース プログラム)は宇宙開発計画を体験できるマルチジャンルゲームです。
KSPでは宇宙船を建造し、搭乗員を宇宙へ送り出し、無事に帰還させなければなりません。多種多様なパーツを自由に組み合わせて機能的な宇宙船を建造しましょう。パーツには様々な機能と性能があり、飛び方も変わってくる(こないかも)でしょう。心の準備は良いですか?ロケット科学の始まりです!

主な特徴:
宇宙空間でのステーション組み立てや惑星基地の設営も可能。
物理演算に基づいてあなたの宇宙船が飛びます・・・墜落もします。
Career mode: Build your own space program from the ground up.
Manage your Space Program. Hire astronauts, train them, research and improve parts.
KSP is still under development, so many things are not yet as they should be. We are working hard to be constantly improving the game however, and it will be regularly updated with bug fixes and new content, so make sure to check back for new versions. We are also always listening to feedback from the players, and we welcome ideas and suggestions.
Currently the game is being built as an open sandbox. There are no objectives yet. You're free to build anything you can think of, and fly it wherever you want, even into orbit.
The first versions are free to download and play, and will remain so forever. During development, the game is available for purchase at a discounted price, which we will gradually increase up to its final retail price as the game nears completion. So by ordering early, you get the game for a lot less, and you'll get all future updates for free.
要求スペック
要求スペックはこちらを参照してください。
体験版
Kerbal Space ProgramにはDemo版が用意されています。version 0.18.3をベースに以下の機能制限があります。:
Demo版ダウンロードはこちら。Kerbal Space Program website
Credits
Production Team:
Nestor Gomez
Alejandro del Bosco
Fernanda Díaz
Lead Game Developer:
Felipe Falanghe (a.k.a HarvesteR)
Programming:
David Treggoning
Jaimie Leighton
Julio Zabre
Isaac Vega
Rodrigo Fernandez
David Bjorn
QA Testers:
Steve Diver
Mathew David Banks
Marc Gale
Rafa Hernández
Bruce Ewing
Game Design:
3D Artist:
Leticia Mercado
Bob Palmer
Pablo Ollervides
IT:
Marco Salcedo
Manuel Tejada
Community Managers:
Daniele Peloggio
Andrea Cataño
Executive Producers:
Ezequiel Ayarza
Adrián Goya
Special Thanks to:
The KSP Community
Riess, of Our Intrepid Crew
The Orbiter Community - Hail Probe!