Category:C7 Aerospace Division/hu
From Kerbal Space Program Wiki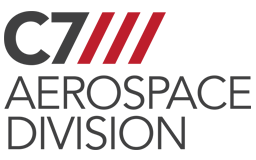 A C7 Aerospace Division (C7 Világűr Osztály) űrrepülőgépek részeinek szállítója, amelyek legtöbbjét hivatalosan a 0.15-as kiadásban mutatták be az Űrrepülőgép Hangárral együtt. A 0.24-es kiadás előtt több különböző névvel szerepelt, mint C7 AeroSpace, C7 Aerospace vagy C7 Aerospace division.
Érdekességek
C7 a beceneve a Squad egyik jelenlegi fejlesztőjének, Chad Jenkinsnek. Korábban 2011 július 27.-én mutatta be a C7 repülő csomagját. 2012 márciusában a készítőből hivatalos fejlesztő lett belőle.
Pages in category "C7 Aerospace Division/hu"
The following 88 pages are in this category, out of 88 total.