Category:C7 Aerospace Division/it
From Kerbal Space Program Wiki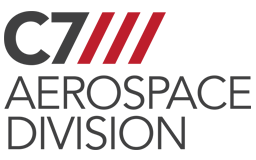 La Divisione Aerospaziale C7 (C7 Aerospace Division) è il fornitore delle parti specifiche per gli spazioplani, la maggior parte delle quali son state introdotte ufficialmente nella Versione 0.15 insieme all'Hangar per Spazioplani. Prima della Versione 0.24 c'erano più parti che usavano diversi nomi e stili come C7 AeroSpace, C7 Aerospace or C7 Aerospace division.
Curiosità
C7 è il nome dello sviluppatore di Squad, Chad Jenkins. Attorno al 27 Luglio 2011 introdusse il suo C7 Aviation Pack mod per KSP. A Marzo 2012 è passato da essere un creatore di mod a sviluppatore ufficiale.
Pages in category "C7 Aerospace Division/it"
The following 13 pages are in this category, out of 13 total.