Category:Experimental Engineering Group/hu
From Kerbal Space Program Wiki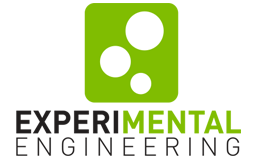 Experimental Engineering Group (Kísérleti Műszaki Csoport) különböző tudományos eszközök, köztük első sorban bizonyos mérőműszerek és nyersanyagdetektorok fejlesztője és gyártója.
Az ügynökség leírása
| | | |
| --- | --- | --- |
| " | Az Experimental Engineering Group egy jellegzetes induló társaság: Alacsony költségvetés és lehetetlenül feszes határidő része egy megszokott munkanapnak. Annak ellenére, hogy egy fiatal cég , az Experimental Engineering jó indulást vett, gyorsan nevet szereztek maguknak az iparban, leginkább a nagyon tanulságos és szórakoztató SC-9001 Science Jr. Kísérleti Csomagnak köszönhetően. A képviselőjük derék erőfeszítése ellenére, habár nem tudtak megszabadulni a rossz hírnévtől, amit egy kiszivárgott eset okozott, amelybe belebonyolódott az egyik egységük, valamint egy szerencsétlen flótás, amelyet az egység tudósai kis-kedvencként tartottak a Kutatás és Fejlesztés részlegükben. Egyesek azt állítják, hogy az eset szörnyen nyugtalanította őket a cég termékeihez közel kerülők biztonsága szempontjából. Még a cég emblémáján az még éleket is lekerekítették. | " |
Pages in category "Experimental Engineering Group/hu"
The following 6 pages are in this category, out of 6 total.