Category:Sean's Cannery/it
From Kerbal Space Program Wiki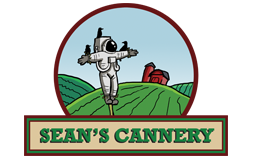 La Sean's Cannery (prodotti in scatola di Sean) è il produttore del primo modulo lander. Il nome è probabilmente un gioco di parole sul nome di Sean Connery, famoso per aver interpretato James Bond, e sulla curiosa iniziativa che ebbe invece il collega attore Paul Newman di creare un'azienda di prodotti in scatola come attività parallela alla carriera artistica.
Descrizione dell'Agenzia
| | | |
| --- | --- | --- |
| « | Molte domande vengono poste sulle ragioni dietro alla decisione di Sean's Cannery's -nota per l'alta qualità dei loro prodotti alimentari in scatola- di introdursi nel mondo dell'ingegneria aerospaziale. Nonostante le critiche, nessuno può negare che il loro prodotto di bandiera, il Modulo Lander Mk1, si sia dimostrato più volte come affidabile e, senza molte soprese, il modulo per equipaggio col miglior isolamento dall'esterno attualmente sul mercato. Il personale che ha prestato servizio sul Modulo Lander Mk1 spesso notano la sorprendente abilità di mantenere gli snack a bordo croccanti e freschi, e si lamentano di come questi diventino mollicci e stoppacciosi negli altri moduli di comando dopo pochi giorni dall'inizio missione. |  » |
Pages in category "Sean's Cannery/it"
The following 2 pages are in this category, out of 2 total.