Category:Kerlington Model Rockets and Paper Products Inc/fr
From Kerbal Space Program Wiki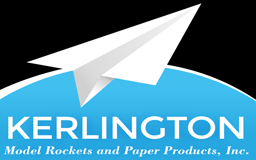 Fusées et Papeterie Kerlington fabrique de nombreuses pièces de fusées, notamment des ailettes, modules de commande et le légendaire étai de connexion EAS-4.
Description de l'agence
| | | |
| --- | --- | --- |
| « | Kerlington a, durant des années, inventé des technologies révolutionnaires, dont beaucoup sont aujourd'hui considérées comme indispensables à l'aéronautique et à la fuséologie. Grâce à cela, Kerlington possède une forte communauté de fans fidèles, ainsi qu'une communauté tout aussi forte de concurrents mécontents. |  » |
Pages in category "Kerlington Model Rockets and Paper Products Inc/fr"
The following 5 pages are in this category, out of 5 total.