Category:O.M.B. Demolition Enterprises/it
From Kerbal Space Program Wiki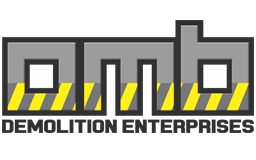 Le Imprese di Demolizioni O.M.B. mettono la loro smisurata conoscenza dei materiali esplosivi a buon uso nel business del volo spaziale nella foggia di disaccoppiatori, che separano gli stadi dei razzi in maniera più o meno esplosiva. Producono inoltre degli sdoppiatori impilabili per fornire la possibilità di creare diramazioni non-esplosive di razzi, a meno che i rami stessi non decidano di esplodere senza permesso.
Descrizione dell'Azienda
| | | |
| --- | --- | --- |
| « | Per essere una compagnia che si è guadagnata una reputazione nel creare più distruzione possibile, la O.M.B. ha trovato una nicchia incredibilmente comoda per i dispositivi altamente volatili nel campo dell'industria aerospaziale. I loro disaccoppiattori di precisione non hanno rivali quando subentra la necessità di dividere un grosso razzo in tanti piccoli razzetti. Alcuni dei loro altri prodotti da demolizione tuttavia, nonostante pubblicizzati come esplosivi molto più potenti, non si sono dimostrati altrettanto efficaci. O.M.B. ancora si capacita del perché i prodotti "nettamente migliori" non siano stati molto ben ricevuti. |  » |
Pages in category "O.M.B. Demolition Enterprises/it"
The following 7 pages are in this category, out of 7 total.