Category:O.M.B. Demolition Enterprises/hu
From Kerbal Space Program Wiki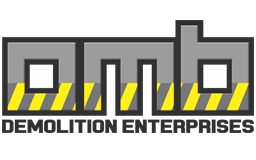 Az O.M.B. Demolition Enterprises (O.M.B. Bontási Vállalat) a robbanóanyagok terén meglévő kitűnő szaktudásukat az űrrepülés üzletágába vitték leválasztók formájában, amelyek a rakétákat fokozatokra választják szét többé-kevésbé robbanékony módon. Ezen felül csatolókat is gyártanak, amelyek robbanásmentes ágakra bontást tesznek lehetővé, már ha az ágak nem robbannak fel maguktól.
Az ügynökség leírása
| | | |
| --- | --- | --- |
| " | Egy cég amely annyi rombolással szerzett magának hírnevet, amennyi csak lehetséges, az O.M.B. rendkívül hozzáillő helyet talált a roppant illékony eszközeivel az űriparban. A pontos Leválasztóik senki mögé sem szorulnak, mikor az űreszközt több kisebbre hasításáról van szó. Néhány egyéb romboló termékük azonban az erőteljes reklámozás ellenére sem lett ilyen sikeres. Az O.M.B. továbbra is bizonytalan abban, hogy a "tisztán jobb " termékeit miért nem fogadták olyan jól. | " |
Pages in category "O.M.B. Demolition Enterprises/hu"
The following 21 pages are in this category, out of 21 total.