Category:WinterOwl Aircraft Emporium/hu
From Kerbal Space Program Wiki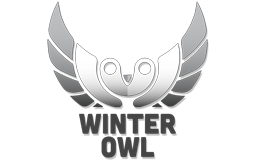 A WinterOwl Aircraft Emporium (WinterOwl Repülőgép Áruház) gyártja a "Let's Fly" "(Gyerünk repülni)" alkatrészsorozatot.
Az ügynökség leírása
| | | |
| --- | --- | --- |
| " | A WinterOwl nem hasonlítható más nagy repülőgépgyártó cégekhez a termékeik puszta száma alapján. Viszont a vállalat egyike a legjobban ismert neveknek az iparágban, lévén egyike a legrégebb óta működő vállalatoknak. Ez meghozta nekik a jó megítélést mint barátságos megbízható üzlettárs, ami annyit tesz, hogy jó viszonyuk van a többi vállalattal. Az űripari körökben nagyon rossz viselkedésnek számít goromba megjegyzéseket tenni a WinterOwl-ra vagy a termékeikre. | " |
Érdekesség
A névet valószínűleg a YouTube előadó TheWinterOwl ihlette, aki több száz videót közölt a Kerbal Space Program-ról. TheWinterOwl a szokásos "Let's Play" "(Játszunk)" helyett a "Let's Fly" "(Repüljünk)" szót használja, amely többek közt visszaköszön a termékleírásban is.
Pages in category "WinterOwl Aircraft Emporium/hu"
The following 6 pages are in this category, out of 6 total.