Category:O.M.B. Demolition Enterprises/fr
From Kerbal Space Program Wiki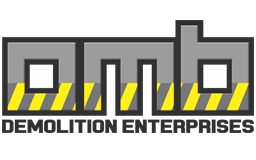 La Société de Démolition O.M.B met à profit ses excellentes connaissances en matière d'explosifs dans le secteur des vols spatiaux sous la forme de découpleurs, qui séparent les étages de fusée de manière plus ou moins explosive. Ils produisent également des multi-coupleurs d'empilage utilisés pour séparer des fusées sans explosion, du moins jusqu'à ce que les fusées elles-mêmes explosent.
Ils produisent également des boucliers thermiques.
Description de l'agence
«
Pour une société dont la réputation destructrice n'est plus à faire, O.M.B a trouvé un emploi tout indiqué pour ses appareils extrêmement instables au sein de l'industrie aérospatiale. Leurs découpleurs de précision n'ont pas d'égal lorsqu'il s'agit de séparer un vaisseau en plusieurs petits vaisseaux. Cependant, certains de leurs autres produits de démolition ne connurent pas le même succès, malgré la campagne publicitaire vantant, à l'excès, leur potentiel de désassemblage accru. O.M.B n'a toujours pas compris pourquoi ces produits "clairement plus efficaces" n'ont pas été aussi bien reçus.

— Société de Démolition O.M.B

 »
Pages in category "O.M.B. Demolition Enterprises/fr"
The following 2 pages are in this category, out of 2 total.