Category:Kerbal Motion LLC/hu
From Kerbal Space Program Wiki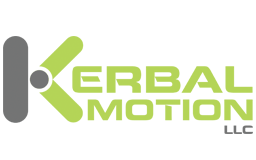 A Kerbal Motion LLC (Kerbál Mozgás KFT) egy induló cégként alakult, hogy kielégíthesse a meghajtott kerekek iránti igényt. Az első termékük a RoveMax Model M1 volt, egy közepes méretű alacsony tömegvonzású környezetben mozgó holdjárókhoz illő kerék. Azóta bemutattak kicsi, nagy és ex-tra nagy kerekeket, mind elektromos meghajtással. Ezen felül mostanság a robotikában is megjelentek, Fejlett Megfogóegység szintén az ő termékük. És természetesen, mint ügynökség is tevékenyek.
Pages in category "Kerbal Motion LLC/hu"
The following 5 pages are in this category, out of 5 total.