Category:Ionic Symphonic Protonic Electronics/hu
From Kerbal Space Program Wiki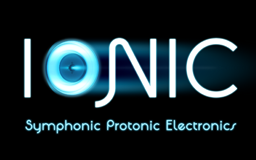 Ionic Symphonic Protonic Electronics (Ion-Szimfonikus Proton Elektronika) látja el az űrprogramot távközlési eszközökkel, Rádióizotópos Termoelektromos Generátorokkal és ionhajtóművekkel. A kifinomult elektronikai berendezéseik illenek legjobban a távoli világűrbe küldendő szondákhoz.
Az ügynökség leírása
| | | |
| --- | --- | --- |
| " | Egyike a vezető neveknek az űreszköz elektronikában, és nem csak azért mert a neve magában olyan menőnek hangzik. Az Ionic Symphonic Protonic Electronics-nak egy nagy alkatrészjegyzéke van, kezdve az egyszerű távközlési eszközöktől a komoly csúcstechnikás műszerekig. Ez egészen népszerűvé tette a termékeiket az űreszközmérnökök közt, és mélységes ellenségeskedést táplált a Probodobodyne fontoskodó embereinél. | " |
Pages in category "Ionic Symphonic Protonic Electronics/hu"
The following 7 pages are in this category, out of 7 total.