Category:C7 Aerospace Division
From Kerbal Space Program Wiki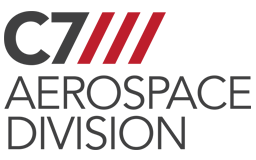 The C7 Aerospace Division is the supplier for spaceplane specific parts, most of which were officially introduced in version 0.15 along with the Spaceplane Hangar. Prior to version 0.24 there were multiple parts which used a different name and capitalizations like C7 AeroSpace, C7 Aerospace or C7 Aerospace division.
Trivia
C7 is the nickname of current Squad developer Chad Jenkins. Around July 27, 2011, he introduced his C7 Aviation Pack mod. In March 2012 he transitioned from mod maker to official team member.
Pages in category "C7 Aerospace Division"
The following 93 pages are in this category, out of 93 total.